June 10, 2020, our LB2000 asphalt mixing plant was ready to transport to Indonesia. This asphalt plant belongs to stationary type, which is an intermittent forced mixing plant. The whole equipment is automatically controlled by the computer.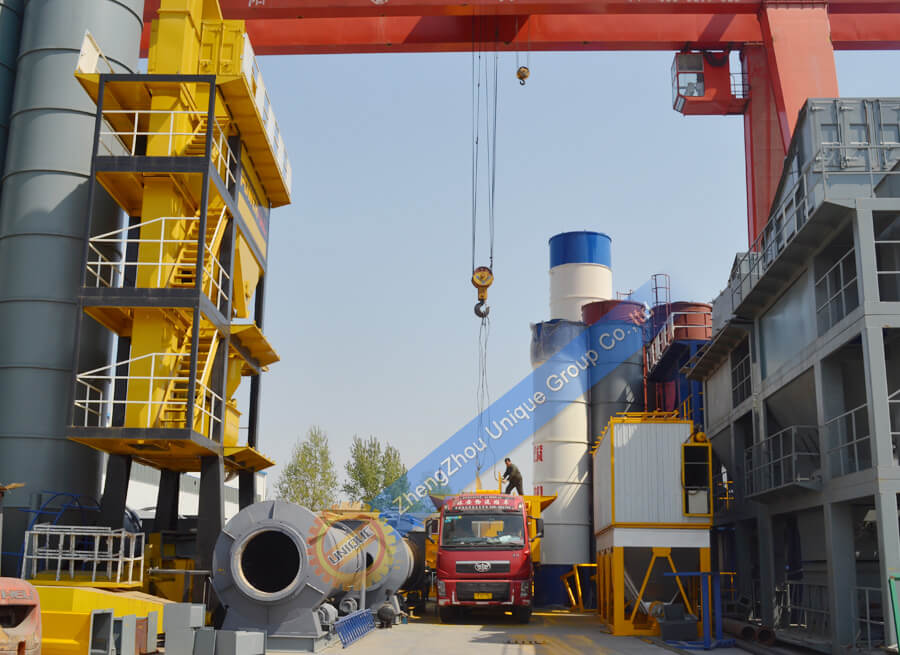 Asphalt Plant Main Components
1) Cold Aggregate Feeding Bins; 2) Drum Dryer; 3) Burner: oil burner (or coal burner)
4) Hot Aggregate Elevator; 5) Vibration Screen system; 6) Weighing system
7) Bitumen Supply and spraying System; 8) Asphalt Mixing System; 9) Dust Filtering System
10) Filler System; 11) Control room & electrical control system
There are some asphalt plant components pictures when loading asphalt plant in factory.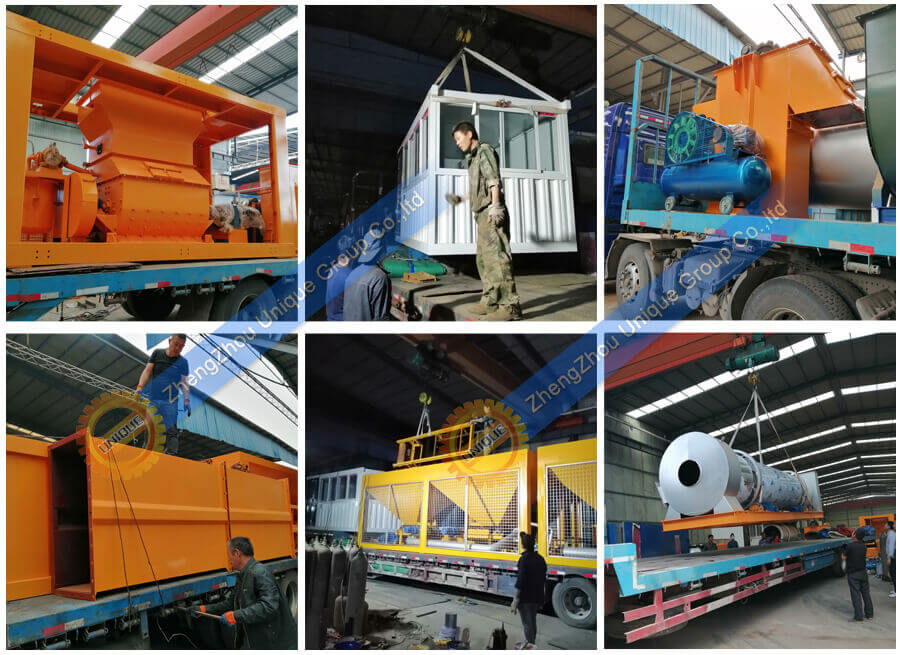 Asphalt mixing plant main features:
1. The asphalt plant adopts modular structure, 3d drawing software of three-dimensional design, the layout can be combined to form a variety of configuration according to the construction requirements.
2. Smaller occupied working area, compact structure, it solves the difficulties due to lack of space.
3. Simple foundation, easy to be installed and maintenance, easy-transportation and transfer.
4. Rational layout, novel and decent appearance.
5. This series asphalt plant weighing system is more accurate.
6. Energy saving, environment protection, safe and easy for operate.
7. Main reducers/bearing/air system/weighing/PLC can adopt international famous brand according to the client's demand.
Welcome to inquiry us if you have the need. Website: https://www.unique-cons.com
Email: sales@unique-cons.com Whatsapp:+86 15538259609