Asphalt mixing station, also known as asphalt concrete mixing station, refers to the complete set of equipment used for mass production of asphalt concrete, which can produce asphalt mixture, modified asphalt mixture and color asphalt mixture. It is the necessary equipment for building expressways, grade highways, municipal roads, airports and ports.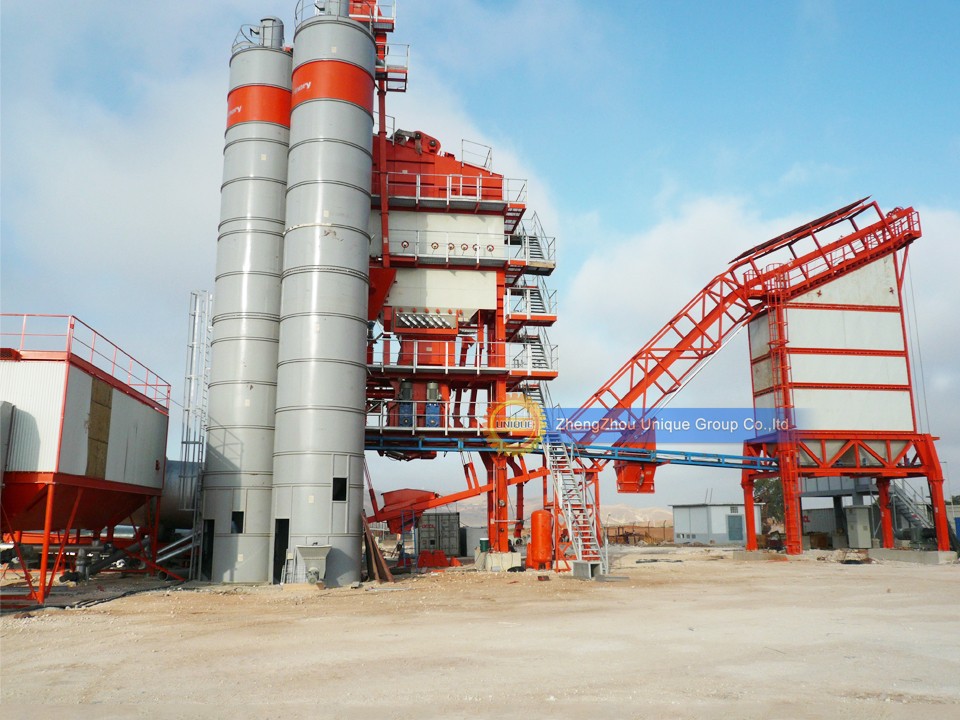 Stationary Asphalt Plant:60-200 t/h Capacity.
Control system: fully automatic, half-automatic and manual.
The material's temperature from 150-180 centigrade degrees.
Equipment composition:
It mainly consists of batching system, drying system, combustion system, hot material lifting, vibrating screen, hot material storage bin, weighing mixing system, asphalt supply system, powder supply system, dust removal system, finished product silo and control system.
30 years experience manufacturer, if are interested in asphalt mixer plant, please contact us. Websiote: http://www.unique-cons.com
Email: sales@unique-cons.com
Whatsapp:+86 15538259609