We are the specialist manufacturer of the concrete mixers, concrete mixing plants for more than thirty years in this field, and we can supply kinds of construction equipment you want according to your requirement.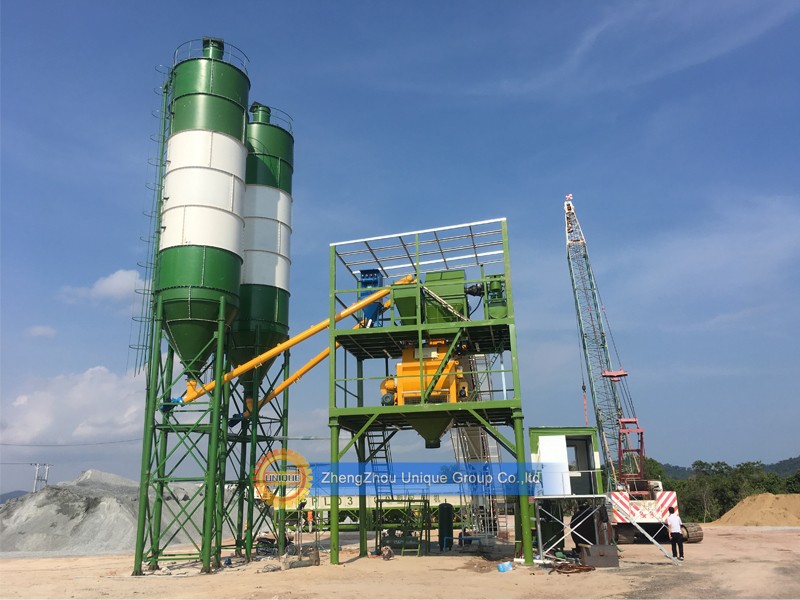 Our company could supply the solution to get your concrete batching plant running and profitable as quickly as possible and producing the highest quality concrete with the least amount of hassle.
Completely pre-wired, pre-plumbed and factory tested and de-bugged before shipping, our engineer will show you the rapid on-site set-up and start-up of your concrete mixing and concrete batching plant operation.
All you have to do is provide foundations and single point air, power and water connections prior to delivery and set-up. With our plant, you can virtually eliminate unexpected construction problems and unforeseen cost overruns that could potentially delay your start-up date and blow your project budget. Your project will come in on time, on budget, and you'll be producing top quality concrete from the first concrete batch.
Concrete mixer plants with Many Custom Options
Our plants can be configured with your choice of automated controls. In addition, all electrical components, including all the motor starters for the entire concrete batching plant, are integrated into our control cabinet. All that's needed is a single on-site power connection.
If you need concrete batching plant, please contact us directly:
Website: http://www.unique-cons.com
Email: sales@unique-cons.com
Whatsapp:+86 15538259609