Sizes of Asphalt Batching Plant/Asphalt Mixing Plant:
LB series Stationary Asphalt Mixing Plant:
LB500 40tph, LB800 64tph, LB1000 80tph, LB1500 120tph, LB2000 160tph, LB2500 200tph, LB3000 240tph, etc.
DHB drum type Asphalt batching plant:
DHB 20 20t/h, DHB40 40t/h, DHB60 60t/h, DHB80 80t/h
Portable Mobile Asphalt Mixing Plant:
MDHB20 20t/h, MDHB40 40t/h, MDHB60 60t/h, MDHB80 80t/h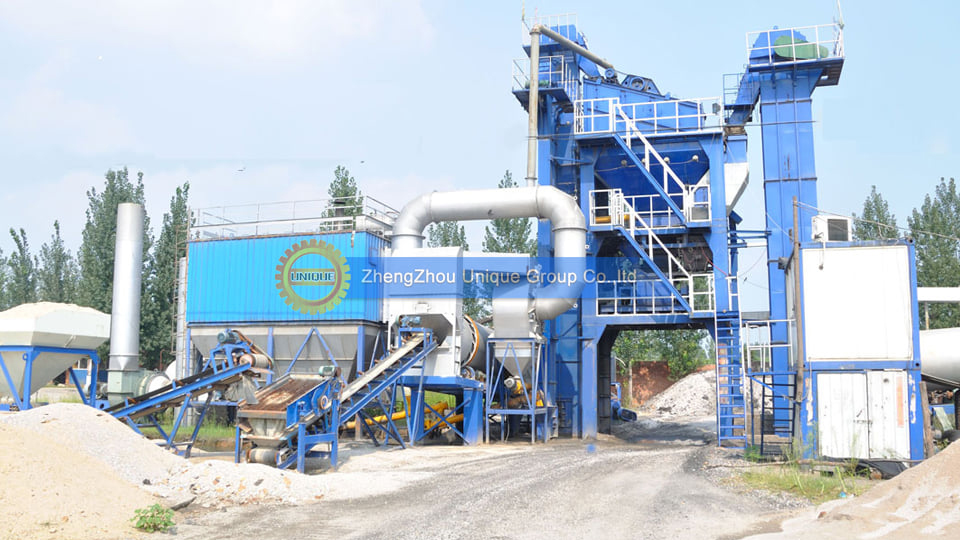 Features of Stationary Asphalt Mixing Plant:
1.The original modular design of the mixing plant makes transport and installation work quick and convenient. It can separate extra flotsam from useful stuff.
2.Superior design of drying drum, advanced combustion heating technology can improve efficiency, reduce energy consumption.
3.Plate chain type hot aggregate and powder hoist, can improve the life of the hoist.
4.High hot aggregate bin can enlarge the volume for aggregates, enlarge the production capacity.
5.Advanced pulse bag dust collector, soot emissions below 20mg/Nm3, can meet the highest international environmental standards.
6.Automatic/manual control system with fault self-diagnosis program, simple and safe.
7.Optimized design, while using high-energy conversion rate Hardened reducer, energy efficient.
8.Core components adopt international famous brand products, such as Siemens motors and electrical components, EBICO burners, Switzerland METTLER TOLEDO weighing sensor, etc., reduces the failure rate and prolong the life of equipment.
More details, welcome to inquiry us:
http://www.unique-cons.com
Email: sales@unique-cons.com
Whatsapp:+86 15538259609