At May 2021,UNIQUE exported 3 sets of Concrete Mixer Pump Machine to Peru, Photos showing the customer coming for inspection.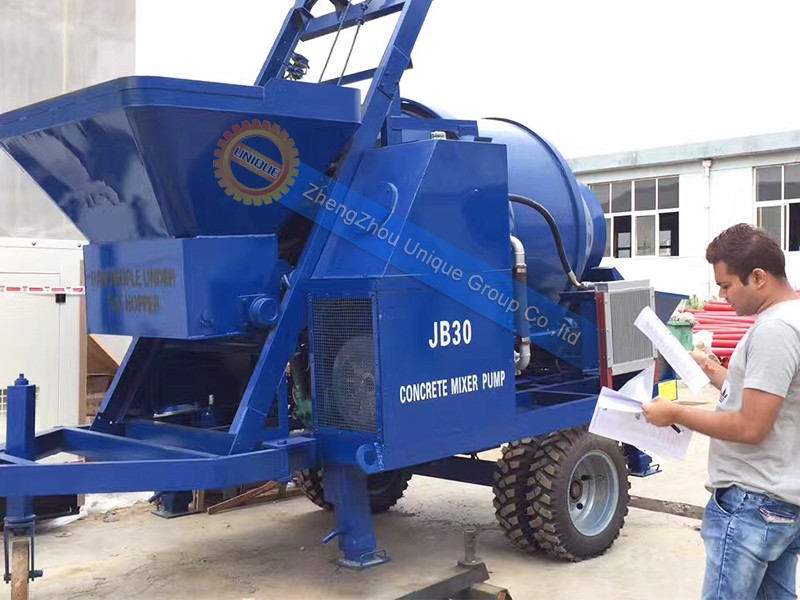 UNIQUE Concrete Mixer Pump is a Portable type Concrete Mixer with Pump combine, which got Concrete Mixing Capacity around 30m3/h, and Pumping capacity 40m3/h. It can pump to Vertical distance 100m, and Horizontal distance 400m.
The pump is small in size, fully mechanized operation, convenient in construction,and simple in operation. Use Deutz brand Diesel Engine or Electrical Motor, easy operate and maintain. It is very suitable for Middle and Small project.
Please kindly contact us if you want more information,we are always online.
Website: http://www.unique-cons.com
Email: sales@unique-cons.com
Whatsapp:+86 15538259609