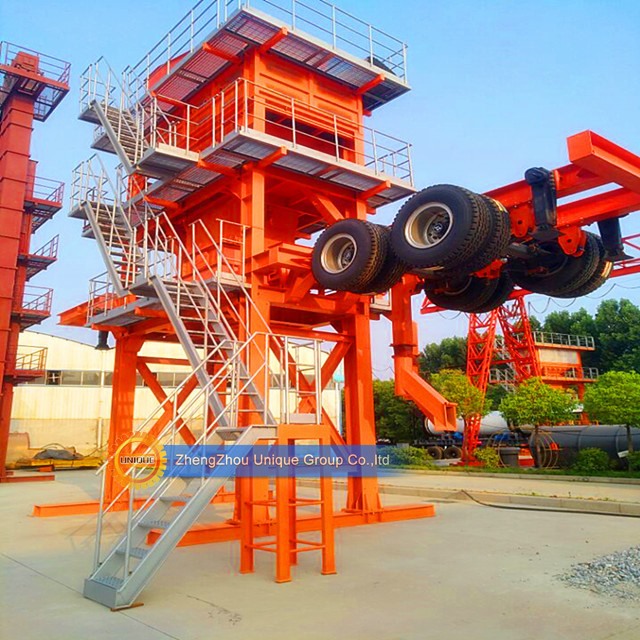 Mobile asphalt plant is easy to move because it is equipped with the chassis. Quick movement and installation can greatly shorten the whole construction period. Compared with stationary asphalt mixing plant, the mobile asphalt mixing plant for sale is more suitable for those small and medium-sized projects that has short construction period.
Correctly installing the mini mobile asphalt plant is important. Irregular installation will accelerate the damage of your mobile asphalt plants. Therefore, there are something you should pay an attention to.
First of all, the customers can plan your site according to the flat foundation plan of the mobile cold mix asphalt plant, and then lay the foundation. After laying the foundation, our engineers will guide you how to install the mobile asphalt batching plant. After installation, the workers should check whether the installation is correct and whether there are any omissions.
After all components are installed, each component of the small mobile asphalt plant is individually energized. Formal operation can only be carried out after confirming that all components are free of faults.
Up to now, our mobile asphalt plant for sale has been exported many countries, such as, Philippines, Russia, Pakistan, Indonesia, South Africa, Egypt and so on. Welcome to inquiry us if you need mobile asphalt mixing plant.
Email: sales@unique-cons.com
Whatsapp:+86 15538259609