After months of testing, we finally announced the launch of the new model JBC2.6 self loading concrete mixer. Compared to the old version, it is upgraded to have better maneuverability and a longer lifetime. The 2.6m3 mixer looks like and the 270-degree horizontal rotation of its mixing drum.
The self-loading mixer integrates the functions of mixers, loaders, and transit trucks. Its biggest advantage is that it can produce concrete on site efficiently because it can do the work of 4-6 workers.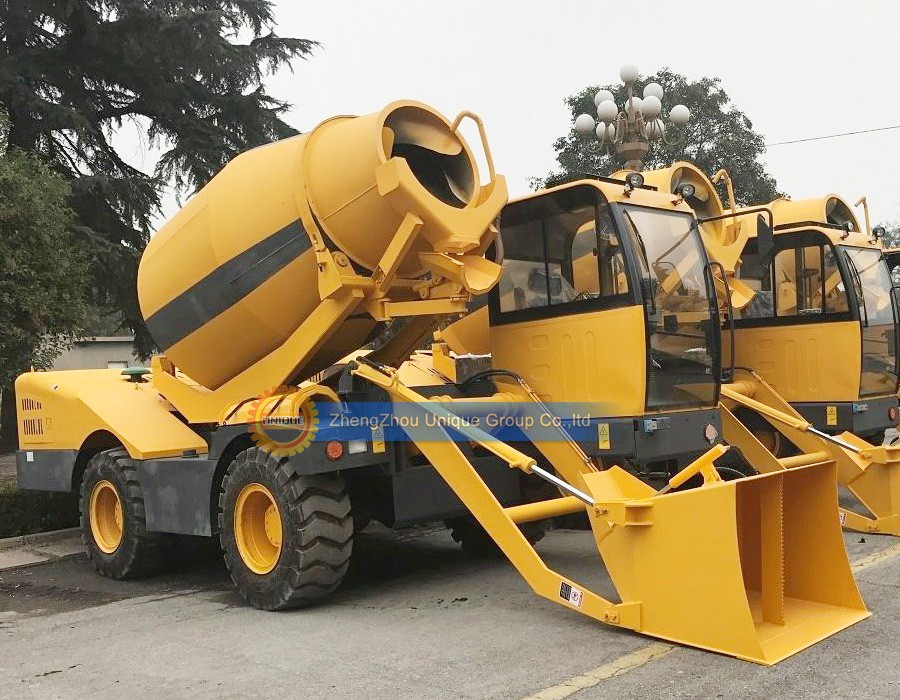 Now we have sizes 1m3-4m3 suitable for use in projects like housing, road, tunnels, etc.
If you are interested in improving the efficiency of concrete production on your production sites, please feel free to drop us a line via email: sales@unique-cons.com
Website: http://www.unique-cons.com
Whatsapp:+86 15538259609