Equipment configuration: hzs90 mixing station (js1500 mixer + pld2400 batching machine + cement tank, etc.)
On March 11, 2021, the hzs90 concrete batching plant of Unique Group was officially delivered to customers in the Philippines. After half a month of installation and commissioning, it was officially put into operation. The highlight of the 90 concrete mixing plant introduced by the customer this time is that the main engine uses two conjoined units.
The configuration of this double concrete mixing plant is mainly two JS1500 twin-shaft forced mixers, two PLD2400 four-bin batching machines, several cement tanks, at least four screw conveyors, automatic/semi-automatic computer control system, belt conveyors, etc.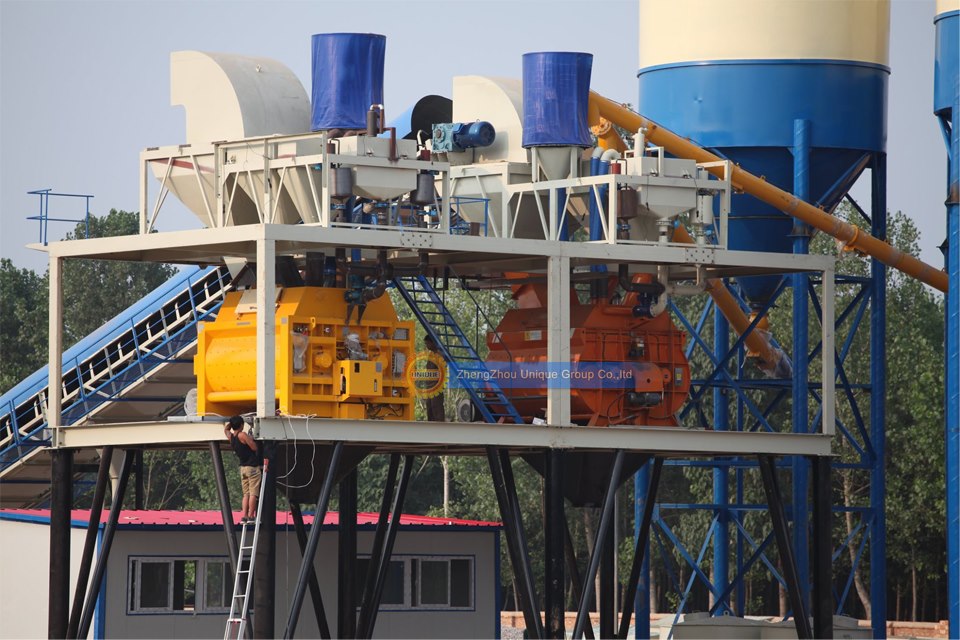 Customer Reviews
Better stability and reliability at work, complete functions, strong practical performance, and high mixing efficiency! Moreover, the quality, performance and your after-sales tracking are in place in a very timely manner. Every once in a while, professionals will have a detailed understanding of the use of the equipment, and will check and repair regularly, so that our overall production process is very smooth. The efficiency and output have been greatly improved, so we plan to cooperate with Unique Group in the future.
Website: http://www.unique-cons.com
Email: sales@unique-cons.com
Whatsapp:+86 15538259609