Asphalt is a very much popular element for construction. Many of the builders and construction companies work with asphalt as it is a durable and cost-efficient material. If you want best and top-class work, then you need to hire the best professionals in the market. The best and efficient workers can give you high-quality of work. But for the best asphalt paving works, you need to find the best asphalt plant and group as well.
Asphalt making is like baking a cake. The producers need to mix all the needed elements and heat them all in order to get the final product. There are so many reliable companies in the market. But Unique Group is one of the best plants in China. They have more than 30 years of working experience. They maintain their quality of work and use rich ingredients as well. They can provide you with top-class services and they sell their products overseas as well.
Now take a look at the types of the asphalt plants which you will get from them.
Two basic types of asphalt plant:
There are two basic types of asphalt plants. These are such as follows:
Batch plants: In this plant system, the asphalts are making in several batches in order to deliver straight to the working site from the manufacturing companies. Drum plants: In this plant system, the asphalts are making and producing continuously. In this process of production, the asphalt is stored for many days. These are being stored in heated storage silos.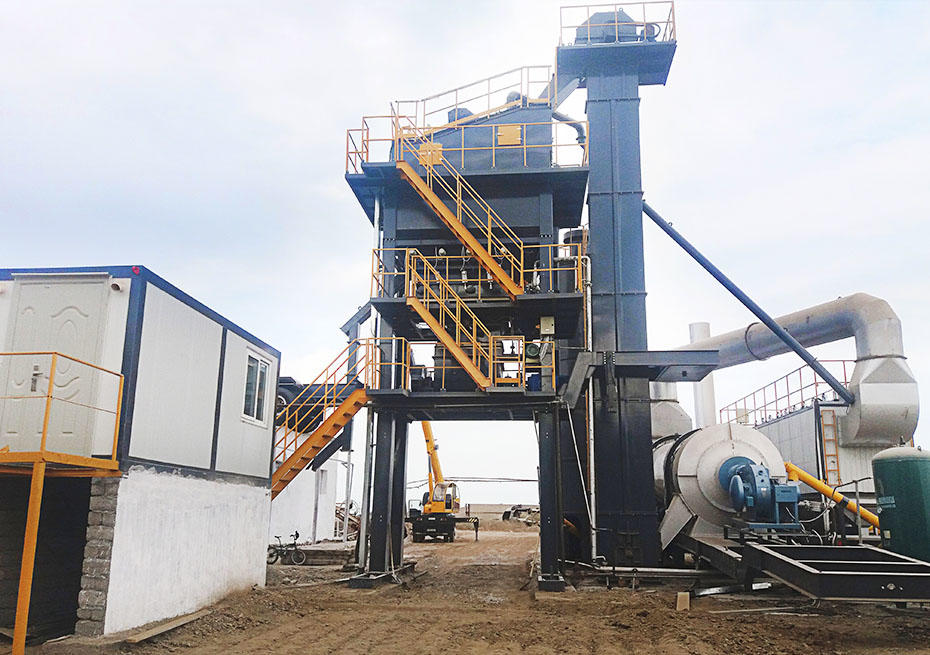 Highly professional service:
Unique Group of company is a very old company in China. They have served for so many years. They worked really very hard to get this position. They have built their trust among clients. They know how to handle the clients and crack the deals as well. They have performed so many highly professional projects such as railway project and airport work. They also work for national defence projects. They are one of the best asphalt batching plant manufacturers in China. Their companies have worked for so many difficult projects. They are one of the leading manufacturers in China. They sell their products all around the world.
High-quality equipment:
They use innovative and exceptional machines in their asphalt plant. Their machines are highly advanced and professionally upgraded. You do not need to worry about that. They can work like a boss. They always want to give their best to the customers. They use advanced machines in order to produce top-class materials. They know the value of time and money. So, they want to provide with their best. They are always ready with their advanced equipment and machines to overcome all such hurdles.
Technical support:
They are the professional asphalt mixing plant in China. They are always focused on providing the best service and comprehensive solution as well. They try to help in making the healthy development. You can get all kinds of technical support from them. You do not need to worry about the installation and repair services. They will manage the whole thing like a pro. They can also work all across the world and ready to reach you.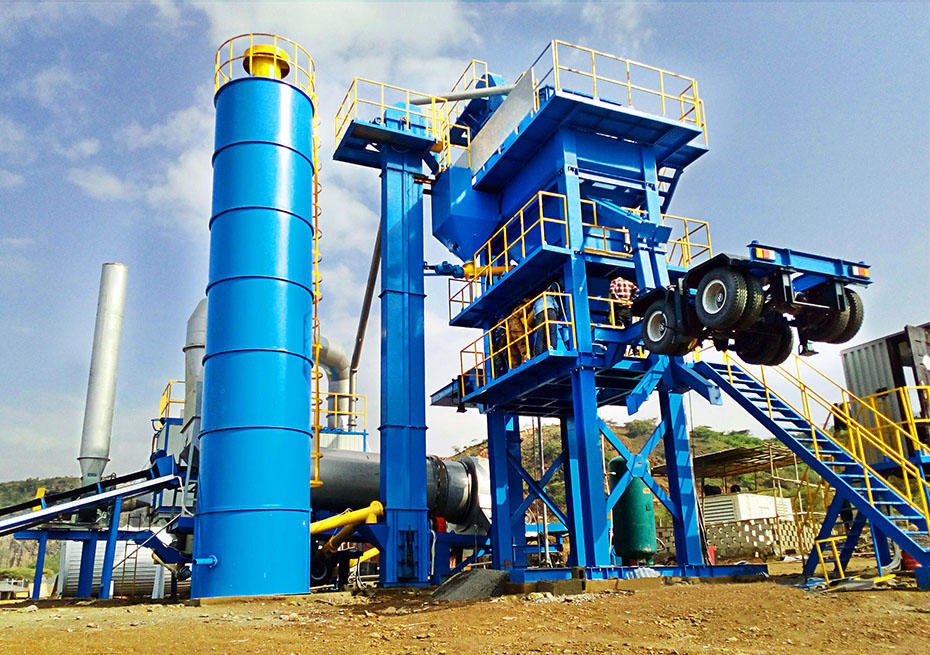 Asphalt mixing plant:
The plant is one of the strong plants. These plants are divided into two categories of mixing which you have seen earlier. The plant is used for so many works such as highway works, railway projects and city roads construction. They also work to build and renovate your parking space. Nowadays, the asphalt is in high demand. They know about the exact temperature that will be needed to create an asphalt padding or slot.
Components used by them:
As you can see, Unique Group of the company is one of the best asphalt batching plant manufacturers in China. They used highly reliable and durable materials and components in order to work in idealize synchronization. There are numerous components. These are such as follows:
Cold feed binsAsphalt cement storageDryer drumHot aggregated bucket elevatorCharging conveyorPre-separator with bag filterHot receptaclesMixing unitControl cabin and panelBitumen storage tanksEmission control system
They have worked for so many industries. They know how to deal with heavy work pressure.
The professional experts:
They have a highly professional team. They know how to handle the bunch of work and complete the work within the given schedule. With their high-class service quality, you will be definitely satisfied. The professional, experienced and skilled workers know how to handle the whole work and complete this within the given deadline. This is the best asphalt plant on which you can rely. They all work as a team. They separate their works and distribute it all among the workers. They are always ready to meet the challenge and shine like a star.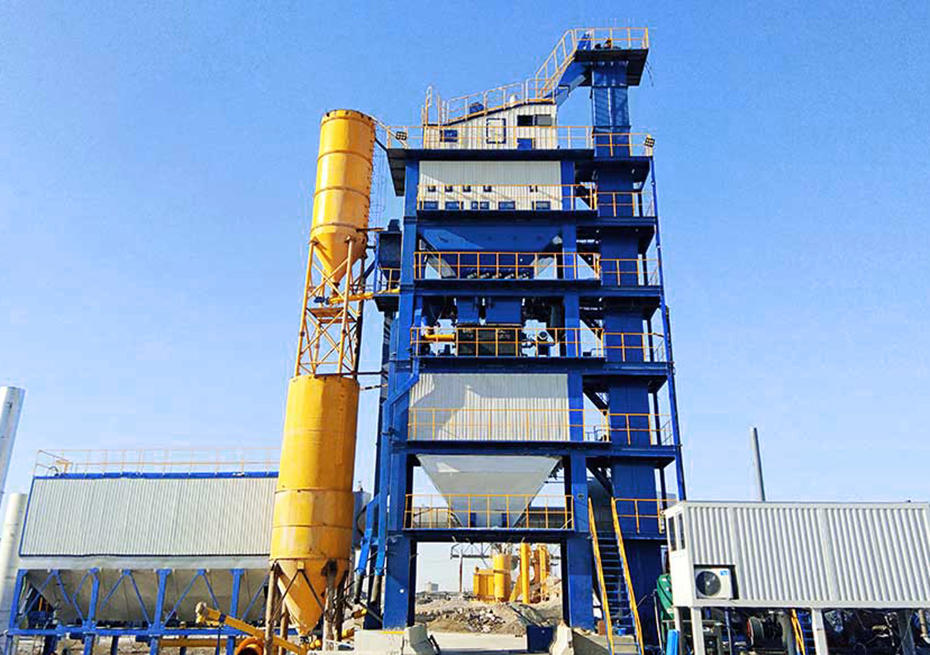 Experienced company:
They are one of the oldest companies in China. They have 30 years of experience in this manufacturing industry. They are the best asphalt mixing plant in China. They have enough experience in order to optimize the structure of asphalt plants and all. They maintain good terms with clients as they know the value of them. They evaluate the needs of the clients before proceeding to a project. They try their best to produce high-quality asphalt slabs. They use the laser cutting machine as well in order to cut the slabs into pieces. As you can see, they are reliable and hard-working manufacturer. The team members of this company are also highly professional and skilled enough to complete the task.
They can provide their products to so many construction projects of Russia, UAE, Thailand, Romania, Dubai and many more countries as well. They have industry-related certificates as well in order to proof their authentication and knowledge. If you want to renovate your area or build a new place for your home and office, you can contact them. They have worked with both small and large projects. You will get certified works from them. They will not let you down. You can also send your enquiry as well to their email and check their website for further information. They can surely change and renovate your concrete construction and make it durable as well.