We offered our YLB1000 mobile asphalt mixing plant, with engineers overseas installing and training for Philippines customer.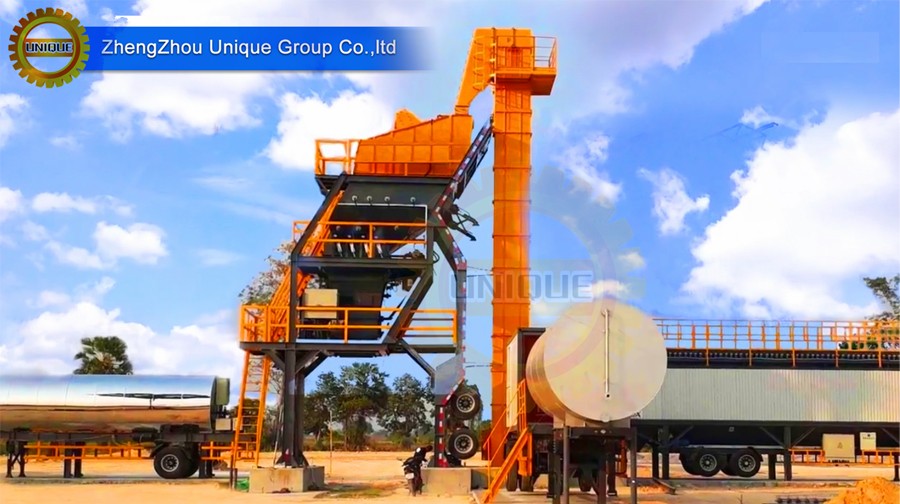 This YLB1000 mobile asphalt plant mainly includes:
1. Mobile Cold Aggregate Feeding System.
2. Mobile Drum Dryer and Burner System
The drum dryer and the burner is mounted on one trailer chassis, integrated design. Simple and easy for transfer to other site.
3. Mobile Mixing Tower with Filler Weighing & Adding System
The mobile mixing tower is new designed with filler adding and weighing system. The filler system includes filler storage hopper, filler weighing screw, filler weighing hopper.
4. Mobile control room with fuel tank and air compressor.
5. Water dust filter system
The water dust filter system includes water dust filter, draught fan, and water pools. easy for operating and maintenance.
In the past years, we already exported and installed more than 8 set of asphalt mixing plant in Philippines. If you need asphalt equipment, welcome to inquiry us!

Website: http://www.unique-cons.com
Email: sales@unique-cons.com Whatsapp:+86 15538259609